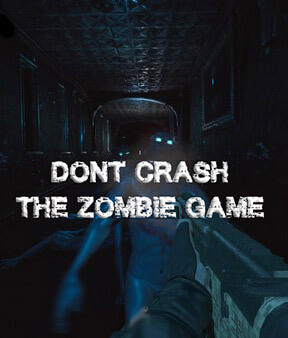 Main Information:
Game name: Don't Crash - The Zombie Game
Ganre: Action, PC Games, Shooter
Developer: Tegridy Made Games
Release date: 2020
Interface language: EN​​​​​​​
Voice language: EN​​​​​​​

DOWNLOAD Don't Crash - The Zombie Game DIRECT LINK - TORRENT - REPACKED
Description:
WARNING THIS GAME CRASHES WHEN YOU DIE! ITS THE POINT OF THE GAME!
THIS IS A WORK IN PROGRESS GAME!
Welcome to the second installment of the "Dont Crash" game series!
Game features "endless" Zombie and Soldier combat, 4 levels!
As well as shotgun, pistols, assault rifles, and knives.
Key Features:
- Game Crashes When You Die
- Zombie and Soldier AI With Cover and Footstep Listening
- First Person Shooting
- Several Weapons, grenades, rifles, pistols, shotgun, RPG Launcher, and a knife.
- Four Levels. Warehouse, Hospital, Mansion, and Bunker.
- Score System
- Hidden Easter Eggs
System Requirements:
CPU: Intel Core i3 3rd Gen / AMD Ryzen 3 1300x​​​​​​​

RAM: 8 GB​​​​​​​

OS: Windows 7 / 8 / 10

Video Card:NVIDIA GTX 750 / AMD R9 260​​​​​​​

Free Disk Space:3 GB
Video review: