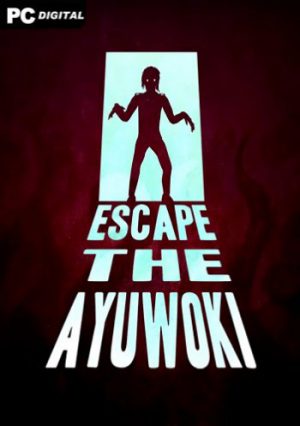 Main Information:
Game name: Escape the Ayuwoki
Ganre: Adventure, Horror, PC Games
Developer: Deadlycrow Games
Release date: 2019
Interface language: EN
Voice language: EN

DOWNLOAD Escape the Ayuwoki DIRECT LINK - TORRENT - REPACKED
Description:
A ritual gone wrong. A string of kidnappings. An Obsession.
You wake up in a very strange room. All you know right now is that you have to leave as soon as you possibly can, but there is some...thing lurking in the dark. Try to survive in this immersive horror experience.
Just be quiet and everything will be alright.
"Escape the Ayuwoki" is a survival horror game inspired by our free prototype already available on the web. This game is a new, refreshing experience of the "Ayuwoki" creepy-pasta/meme. In this version, we tried to create a more unique and surreal atmosphere around the main story of the game which also contributes to the new horror universe the company has in mind for the future.
Your main goal is to escape the mansion by solving puzzles and finding items that will assist you as you make your way out of this haunted place.
Prepare yourself for a terrifying, surreal and gory experience in "Escape the Ayuwoki".
System Requirements:
CPU: Core i5

RAM: 8 GB

OS: Windows 7 / 8 / 10 (64 bit)

Video Card: GTX 970

Free Disk Space: 8 GB
Recommended System Requirements
CPU: Core i7

RAM: 16 GB

OS: Windows 7 / 8 / 10 (64 bit)

Video Card: GTX 1080

Free Disk Space: 8 GB
Video review: